Unscented CBD Dead Sea Salt Scrub
Sink into relaxation and scrub away dead skin cells, stress, aches and pains. Made with premium Dead Sea salt and cold-pressed CBD. Our body scrub mineralizes into the skin when our CBD Body Crème is added at the end of the treatment giving your client the same benefit as if they had taken a bath in the dead sea salts. Contentment awaits. For information on obtaining professional pricing for your spa, please contact us here.
Spa Ready
This scrub is perfect for any spa looking for scrub options that will not create a mess in your dry rooms. This scrub completely dissolves into the skin giving your customer the same benefit as taking a dead sea salt bath while allowing your therapists the benefit of no shower or towel removal!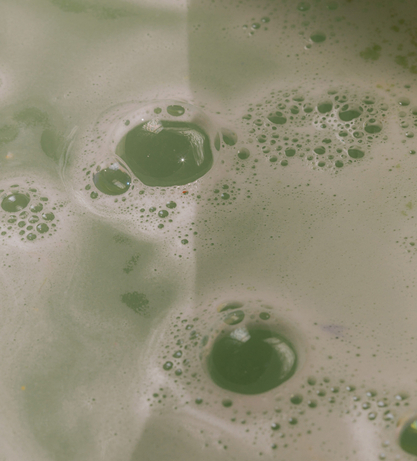 Highly Considered Ingredients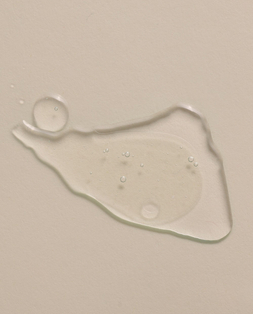 Lavender Oil
A natural analgesic that helps treat issues caused by oily skin.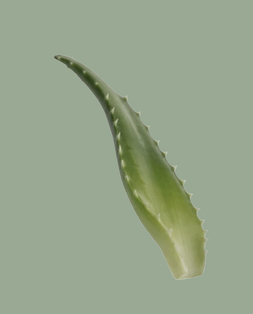 Aloe Vera
Moisturizing, soothing and calming properties.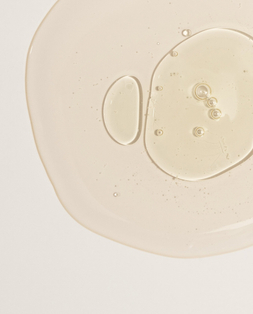 Hemp Seed Oil
Deeply moisturizing with antioxidants.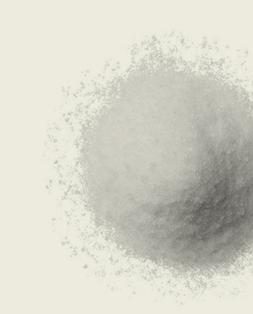 Dead Sea Salt
Boosts skin health and soothes muscles.
Truly Transformative
Maximum Impact
Bioavailable Benefits
Our patented microencapsulation method uses glucose to create a water-soluble form, ensuring that our CBD is optimally absorbed through the skin.
Natural Purity
Highest Quality CBD
We grow our own hemp responsibly on our farm in Colorado. It's natural and organic, broad spectrum for the highest benefit, cold-pressed for purity and always chemical-free.
Ingredient Integrity
Active Botanicals
Organic plant, root and seed extracts bring antioxidant, anti-inflammatory and restorative properties to skin and body in nature-made, skin-loving ingredients.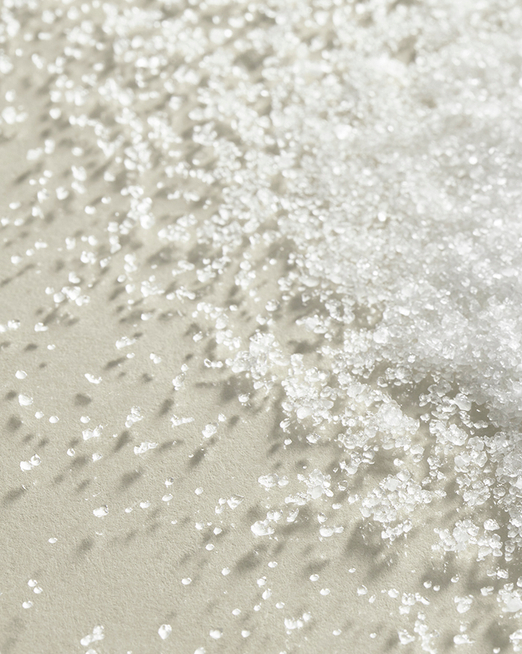 How to Use
Mix salt scrub with our CBD Body Balm in a rubber bowl using the measurements provided in our protocols. Mix until the salt combines with balm forming little balls of salt. Scrub on the skin, the balm should melt quickly giving you immediate glide. When you are finished, massage in our Body Creme over the salt and it will mineralize into the skin without any cleanup needed.
FAQs
What are the full ingredients?
Dead Sea Salt, Broad Spectrum Hemp Extract*, Lavandula Angustifolia (Lavender) Oil, Tocopherol (Vitamin E), Aloe Barbadensis Leaf Juice (Aloe).
*contains no THC
What is cold-pressed solventless extraction?
This proprietary extraction method uses only water, ice, heat, and very high pressures to extract the plant's oils. The final product is a stable and ultra-pure CBD that is completely free of chlorophyll and other non-useful compounds. Most importantly, the final product remains 100% organic and free of any chemicals or solvents. Industrial-scale equipment capable of this process is very expensive, and the extraction technique is hard to learn and labor-intensive, thus Solventless extracted oils or tinctures tend to be on the pricier side.
What terpenes can be found in your products?
Our hemp plants produce a very profound number of terpenes which stay fully intact during extraction due to our proprietary solventless extraction method. Some of the major terpenes found in our CBD include Alpha-Pinene, Beta-Myrcene, Beta-Pinene, Limonene, Carvophyllene, Humulene, Gualol to name a few.
Are there age limits on this product?
Our CBD products are intended for individuals 16 and older. However, there are no federal regulations regarding the age minimum required for taking CBD. It is up to parents or guardians to speak to their pediatricians to discuss what is best for their children.
Do you have independent, third-party lab tests?
Yes, all of our third-party lab testing is made available HERE.
Choosing a selection results in a full page refresh.
Opens in a new window.