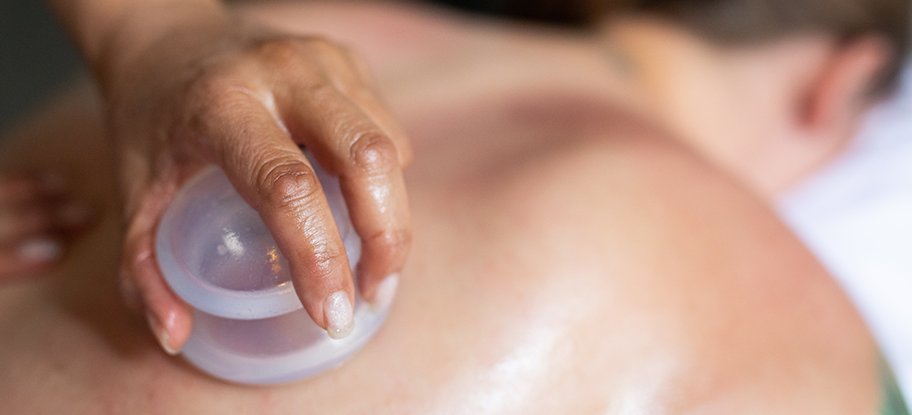 Massage Therapists Spotlight: Meet Alma Bocanegra
We're proud to introduce you to our team member, Alma Bocanegra, Licensed Massage Therapist, Massage Therapist Instructor and owner and educator of Soultouch Education, LLC. Alma wears many hats and describing her by her professional titles does not do her justice, so let's get to know her a bit, shall we?
Not only does her smile light up a room, but so does her sparkling personality. When asked how she got into massage therapy, she gave one of her joyous laughs and stated it was by accident. After working for years as an EMT in Florida, Alma relocated to Arizona and began job hunting. She came across a massage school that was looking to fill one last space and thought she would give it a try. Helping people has always been deeply ingrained in her and she soon discovered she had a knack for massage therapy. Fast forward a few years and a new hat would be worn: instructor. Alma began teaching at the school where she learned massage therapy and created the protocol and training manual for certain disciplines like hot stone and hydrotherapy. It became a passion for her to be able to teach her love for massage to new therapists.
It's clear that she truly enjoys what she does. If you have ever been on the receiving end of her nurturing hands, you know what we mean. At a recent company retreat, many of the staffers at CAUSE+MEDIC enjoyed an impromptu session of Alma working out the kinks on our tight shoulders or strained necks. She would sneak up behind us while we would be talking in a meeting and start working her magic. Those hands have healing powers, I tell you!
We're so proud to have her as part of the CAUSE+MEDIC team. Alma's expertise in massage helps connect our healing products to a key component of the spa industry: the therapists. What is a CBD Infused Spa line without an expert massage therapy professional to help us understand how our formulas should have a certain glide and educate us about the cutting-edge treatments that are performed?
Among many things, Alma provides massage therapy treatments by means of gua sha and cupping massages. Pictured below are some of her demonstrations at our company retreat with gua sha, a natural, alternative therapy that involves scraping your skin with a massage tool to stimulate the immune system. Also shown is Alma performing a cupping massage, which is designed to improve circulation and flush out toxins. The cupping massage technique Alma administers is different than traditional cupping. Starting with our CBD Infused Massage Oil, the cups are positioned, then glided along the muscles and tissue, rather than leaving the cups in one place for a period of time. She states, "It's more of a detox cupping, working with the lymph nodes and draining the toxins." Her cupping massage technique has been published in the spa magazine Les Nouvelles Esthétique & Spa and can be read here https://magazine.lneonline.com/cupping-massage/.
Alma travels often for spa conferences and trainings. When she's not on the road, this U.S. Navy veteran volunteers in her community and provides massages for participants in various races and also massage therapy for hospice patients. Her final thoughts about her WHY: "You get to help people in pain. That's what I love to do, is help people. I'm a nurturer." Editor's note: Alma resides in Arizona with her two pet rats, Tavi and Pythagoras.
Written by Melissa Davis | Photos by Zach Mahone Photography