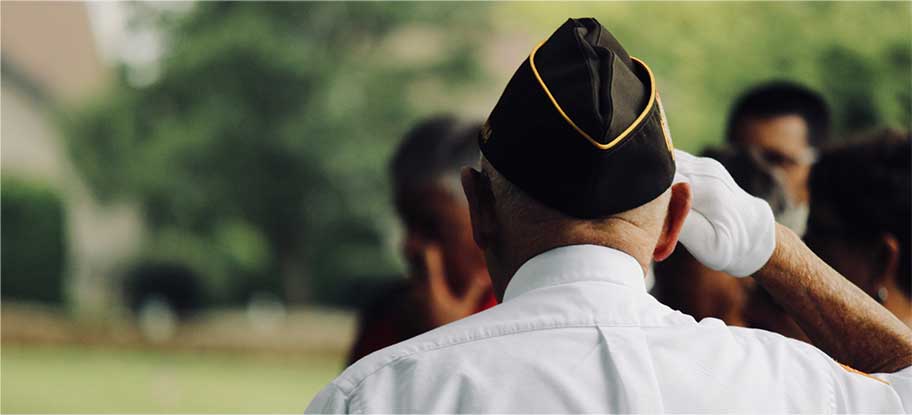 Inspiring Humans of C+M: Meet Veteran S. Bell
Each month we will be showcasing interesting humans who are certain to inspire you. They are people across the United States who believe in living a full life, doing what they love, and each feels strongly about the many benefits of using hemp and CBD products. This month we'd like to introduce you to an individual who left home at 17 to serve his country in the Air Force. Due to injuries he sustained at work, and sciatica in his back, he has been struggling with pain but he doesn't let it get him down. Allow us to introduce you to S. Bell, who at 87 years old still raises and sells cows, travels, and is addicted to learning new things.
Name: S. Bell 
Location: Bandera, TX 
Current Title: Retired Air Force Veteran, Retired Airline Mechanic (for Delta) 
Education/Training: It's a long story…keep reading to find out. 
C+M: Let's start from the beginning. What was your childhood like? 
SB: It wasn't too bad, but it wasn't easy either. My family lived in Crystal Springs, Mississippi and we made our living as share croppers, which means we farmed the land for the owner of the farm. We didn't make much, and there were six of us to live off of what we did make. I got a formal education until 4th grade and then my father was drafted to build railroads during World War II. As I was the oldest boy in the family, I quit going to school so we could keep our portion of the land. I did that until I was 17 and then I applied to the Air Force. I had to pretend I was 18 to do that, but it was pretty easy in those days. I took their aptitude test and scored off the charts for Mechanics. They fast tracked me through the program due to my scores on the aptitude test, and because they really needed people who could work on airplanes. 
C+M: What did you do during the Korean war? 
SB: I wanted to fly airplanes, but since I'm color blind I wasn't allowed to. Instead, I worked on the mechanical crew on the first jet airplane that the military was trying to use in the Korean War. We were actually the mechanical crew for the first transatlantic jet flight from Brighton Beach airfield to Tampa Florida. 
C+M: So what happened after the war? 
SB: I went to work at Delta, building airplanes and working on their mechanical crews. I did that for about 38 years. 
C+M: Why did you decide to start using CAUSE+MEDIC? 
SB: In the 80s, I was working on an airplane and a baggage door dropped on the back of my neck and broke it. They fused the vertebrae back together with bone from my hip, and it's always been painful since. I also have a lot of pain in my hip due to sciatica. There's a pinched nerve in my lower vertebrae, so they put a chip in it that stimulates the vertebrae and tricks my body into thinking that it doesn't hurt. It doesn't solve the problem, it just masks it, but honestly it's not very effective. My grand daughter encouraged me to look into more holistic options, since pain medication is so dangerous. I was starting to build up a tolerance to the very strong pain meds my doctor would give me, and it was scaring me. 
C+M: So did the pain cream help you at all? 
SB: Yes! I tried other kinds of CBD treatments that my granddaughter sent me, one in the form of a pill and one was a topical rub. The pill made me sleepy and groggy even though they claimed to have no psychoactive effects. I tried to even take a quarter of a pill, and it still didn't reduce the potency. The topical I tried was completely useless. When I tried the Pain Cream I was extremely skeptical since nothing had ever helped my back. Boy, did it prove me wrong! The cold feeling it give at first was really calming, especially in TX when it's 100 degrees out, and then it helps my back to relax and not spasm. I have found that over the past few weeks, using it 3 times a day, I'm starting to be able to use it less frequently, and my back is hurting less. I was really grateful for it when I went to my granddaughter's wedding. Sitting for a long time really hurts my back, and standing for a long time does the same thing. If it hadn't been for the Pain Cream, I probably wouldn't have been able to travel, and I wouldn't have been able to stand during all the family pictures on my granddaughter's wedding day. 
C+M: We're hearing a lot of uproar in the country having to do with cannabis, and it often comes from an older, more conservative population. From the south, living in Texas, and a military vet, it sounds like you fit that bill. How do you feel about cannabis? 
SB: You know, I believe in "everything in moderation." When it comes to treating pain, I think it's a miracle drug. It doesn't lose its potency, CAUSE+MEDIC is affordable, it's not addictive, and it really does the trick. I'm really glad that I have this solution available to me so I can stay away from opioids and enjoy life without being in pain.