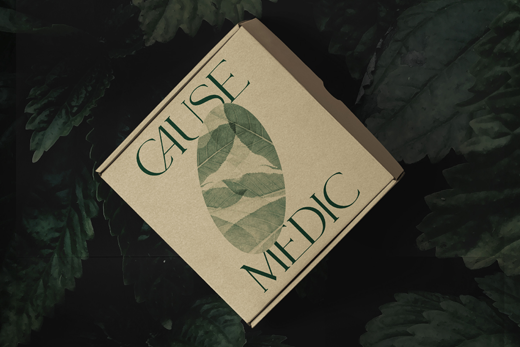 CauseMedic's Rebrand Featured on Dieline!
We were so honored to be featured in DIELINE. Dieline is the world's most visited packaging design website, and it highlights the importance and value of packaging design for brands in today's world.
This article spoke on our luxury sustainable rebrand, which was created by FORNER Studio. We loved working with them on this project! Check out the entire article HERE. 
Our biggest driver to transition to glass packaging was to be more sustainable and move away from single use plastics. We wanted a brand aesthetic that mixed luxury with earthy hues that would intrigue any age group.
"The result is an organic, eloquent design highlighting the brand's luxury presence. The range of green hues merged with the gold foil detailing and esoteric typeface furthers the brand's elevated wellness approach."